MIDDLE EAST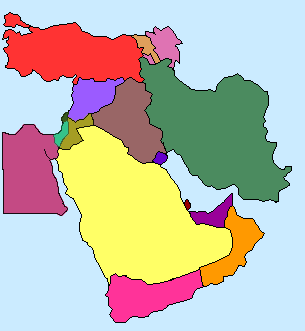 (Move the mouse cursor over the map to see the name
of the country in the text box.)


Have fun!

Click Here to play game!
* These nations are not on the map (most are too small to be displayed properly):

- Bahrain: archipelago in the Persian Gulf, east of Saudi Arabia.
- Gaza Strip.
- West Bank: west of Jordan.

---
http://www.jayzeebear.com